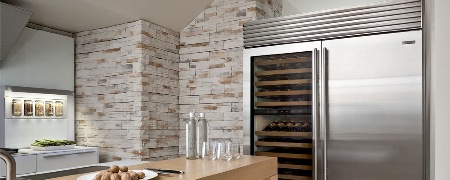 Sub-Zero and Wolf. Matched companions and kitchen soul mates will, like no other brands, help you achieve the design and performance you want for your uncompromised kitchen.

Sub-Zero refrigerators, freezers and wine storage units are the definitive kitchen components. Made by hand. Tested to the nth degree. Sub-Zero guards the goodness of food with dual refrigeration and other unique technologies. It is more than a refrigerator; it's a food preservation system, tested to last not just for years but for decades.

Built to the same exacting standards, Wolf cooking instruments help give fullest expression to your love of good food and the pleasure of preparing it. Wolf fuels your passion for cooking.